Marble trends in contemporary furniture: between classic creations and innovative projects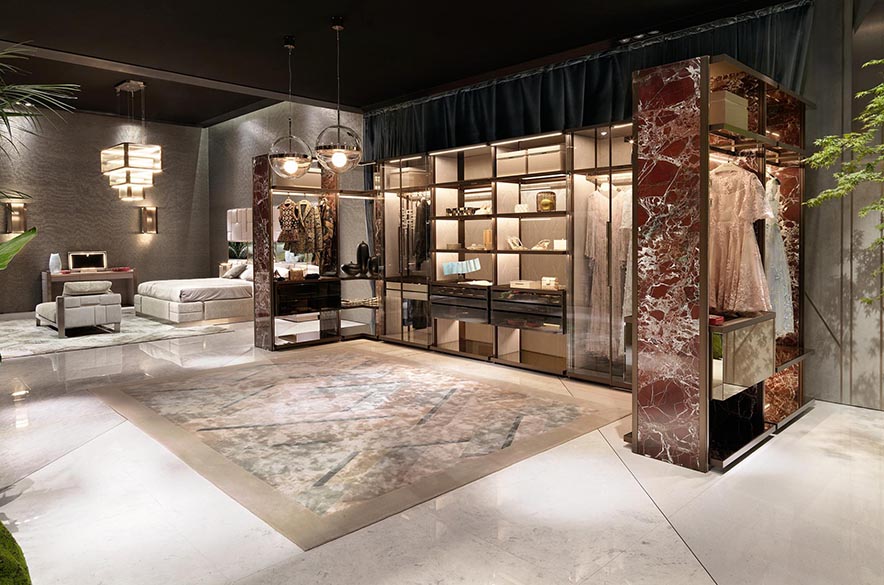 Marble is a timeless material, which lends itself to classic creations as well as to contemporary ones, always resulting trendy and inspiring new innovative uses.
Today, in fact, there is an expansion of marble uses, not only for bathrooms, floors and wall coverings, but also for furnishings.
Thanks to its timeless charm, this historic material is chosen to create classic decorations and also for modern and contemporary furnishings.
Nowadays the kitchens are the centre of the home. Even if traditionally marble is used especially for countertops and backsplash, today the use of this material is also extending to the external cladding of the kitchens, from the monolithic islands to the doors, drawers and pantry column coverings.
Some examples of this type of realization are the N_Elle model, by Cesar Cucine or Kitchen 6, designed by Marc Sadler for Euromobil.
The application of opaque finishes and particular textures to the material, combined with rational and minimalist lines, give these kitchens an extremely contemporary look even if using such a classic and traditional material.
The use of marble and natural stone widely spread also for the creation of tables, coffee tables and different kind of tops. The most successful creation in the recent years have been the Lagos table by Baxter, which has contributed to the success of Patagonia quartzite, the Long Island table designed by G.B Studio for Rimadesio, and Oreste tables by Armani Casa in Brazilian Blue Sodalite.
Another innovative use of marble and natural stone is also for armoured doors in luxury interiors, for bookcases, like the one of Piero Lissoni for Salvatori and the Genesis walk-in closet presented by Visionnaire at Salone del Mobile 2019.
The examples above are made by world famous brands but there are also the craftsmen with tailor-made productions. Every day they innovate and reinvent marble and natural stones giving life to creations characterized by an extraordinary sophistication.
Marmo Elite supports professionals in the realization of customized projects, offering materials and solutions that develop around the concept of quality, luxury, exclusivity, and excellence. Learn more about our collaborations by visiting the realizations page and contact us to start creating together.