Marmomac 2021, in the heart of beauty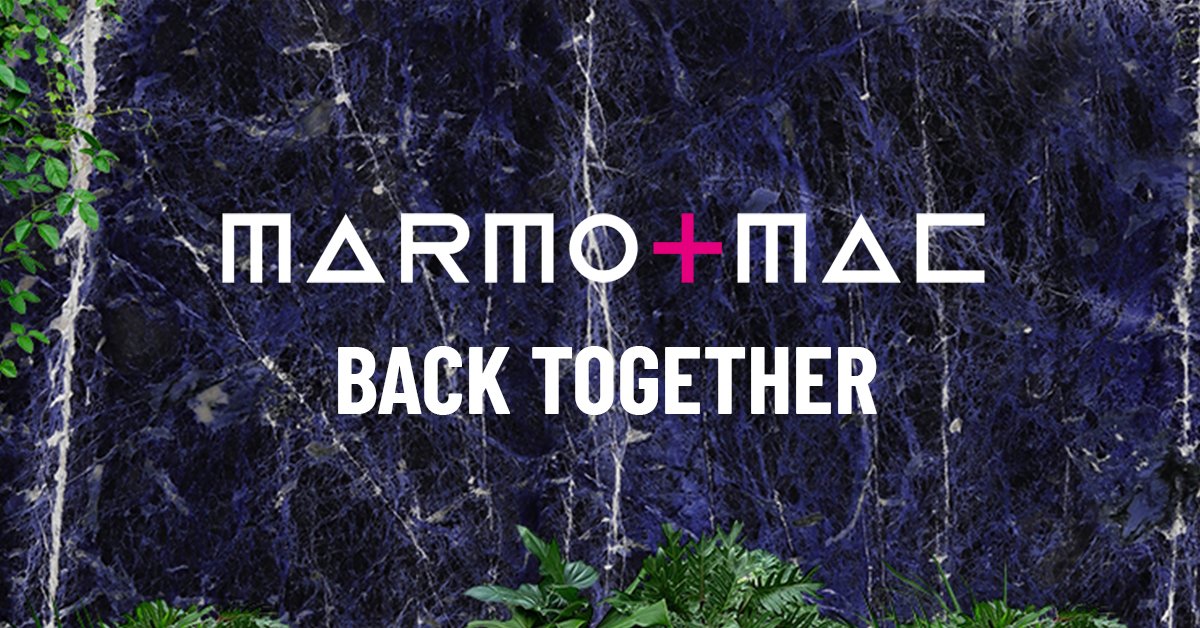 After four hectic days, Marmomac, the international exhibition dedicated to the stone industry, which brought together companies and visitors from all over the world, came to an end on Saturday 2nd of October. After two years, finally the 2021 edition was live again and stood out for the creation of the first area dedicated to the Verona Stone District, an opportunity to meet, share news and honor the excellence of the natural stones Italian district.
For us, this exhibition was also an opportunity to confirm the company's mission: the research and magnification of beauty.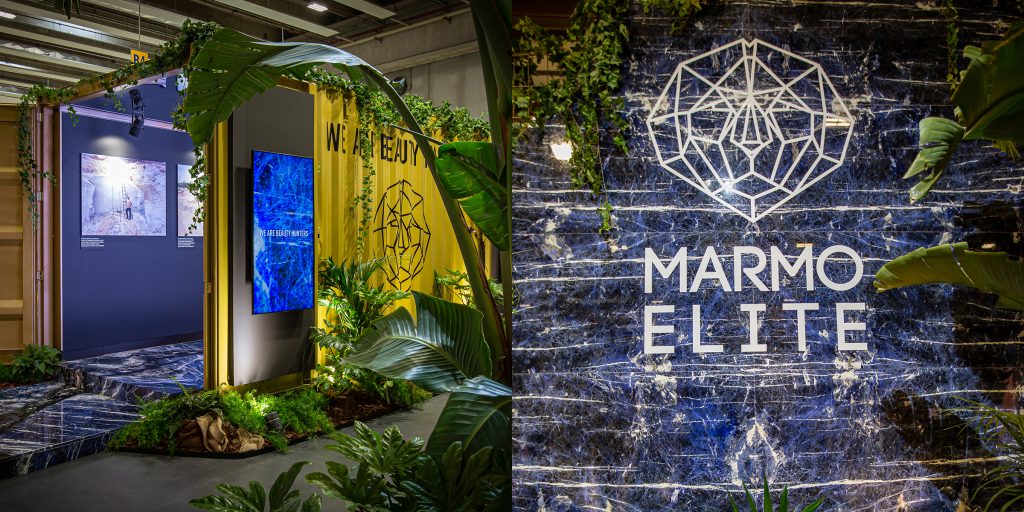 Thanks to the collaboration with GDG architecture studio, we created a stand that communicates our connection with nature and our ability to bring it close to the customer. The project involved the installation of a special golden container, in a space that enhances the constant research for what our beautiful earth has to offer.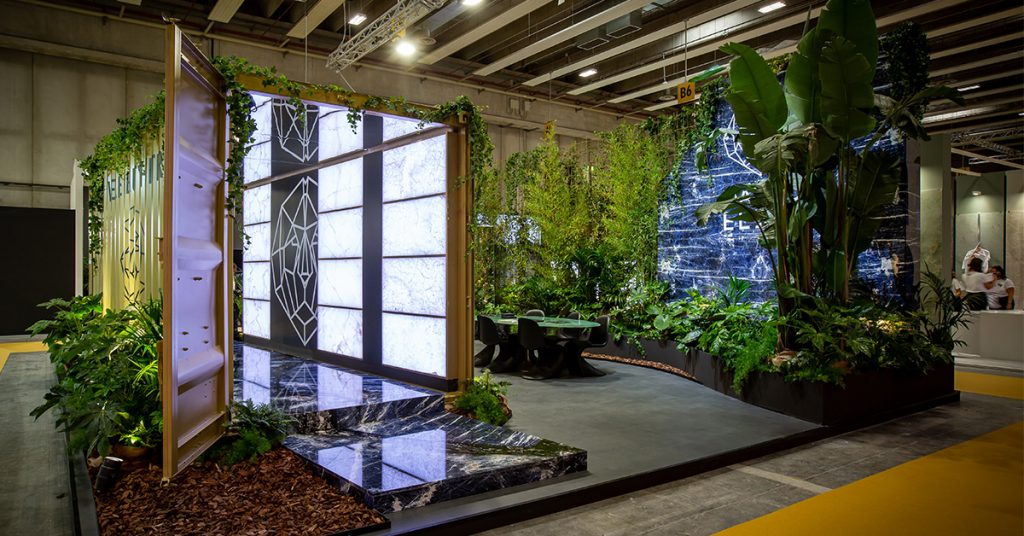 Inside the golden container we offered visitors an inspirational journey, an insight into the values we carry and into our way of viewing the journey. Our first beauty hunter Gianluca Budri expressed his satisfaction with this edition: "It was wonderful to meet again so many friends and customers who share with us the passion for natural stone and its uniqueness"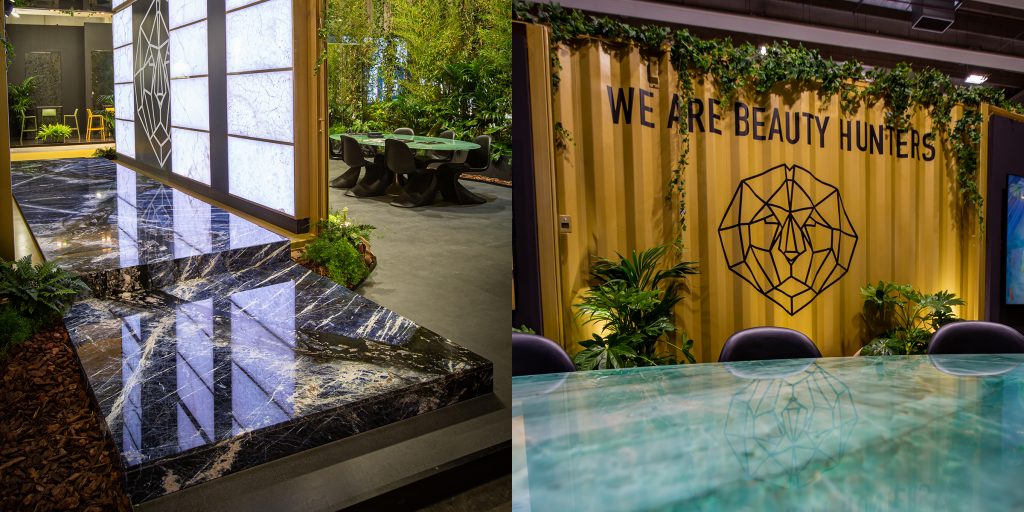 We take this opportunity to thank all the visitors and customers who came to visit us at our booth and in our company showroom in Domegliara.