Marmomac 2022: news and trends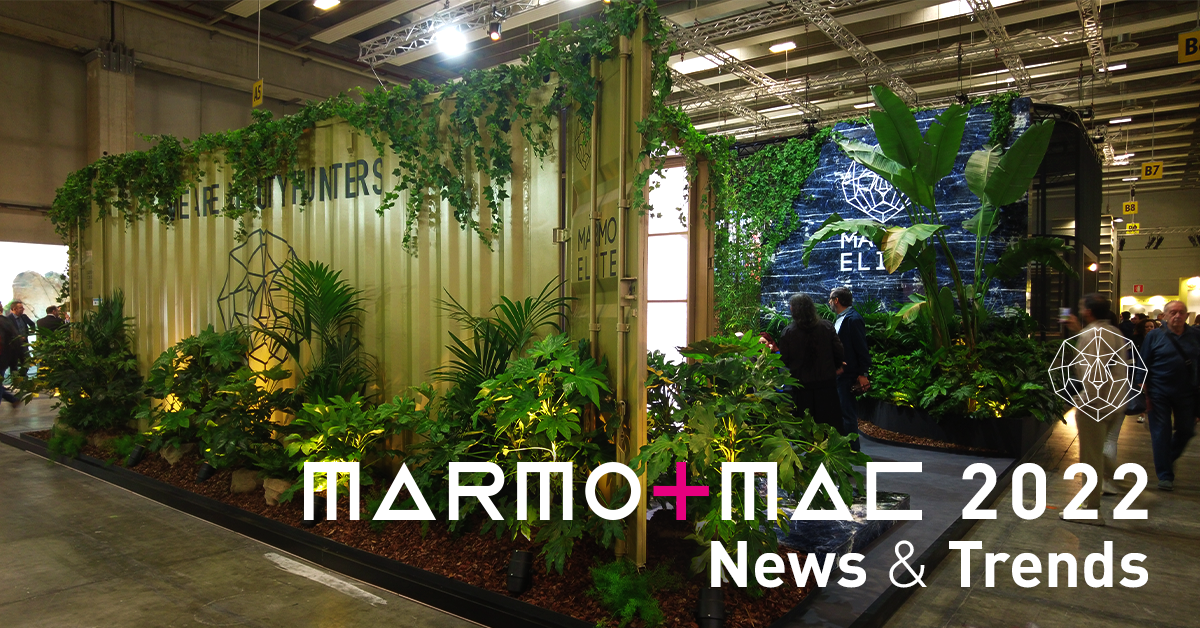 The 2022 edition of Marmomac has just ended, an edition with great public success with 47,000 presences of professionals. Marble and natural stone in general are experiencing a period of great success, also in the Italian market: from a research commissioned by Marmomac and developed by EMG Different, it emerged that in one house out of two in Italy there is marble (in second place after the ceramic and before the wood). Who doesn't have it at home, in 6 out of 10 cases, would like to own it.
What trends emerged during the last edition of Marmomac? If we look at the materials, we noticed two main trends: on the one hand a confirmation of Italian white materials, such as Calacatta, Statuario, Paonazzo, whose demand continues to be sustained, especially at international level; on the other hand, an even wider proposal of colored materials, in particular onyxes and quartzites. In this last case the presence of the collective of Brazilian companies that traditionally specialize in the production of quartzites has contributed a lot.
Regarding the applications of stone, the most important trend observed during the fair is the use of natural stone in furniture. Tables, kitchen counters, vanity tops, lamps and furnishing accessories were presented in many booths. As during the Salone del Mobile, it was noticed that marble is becoming increasingly a protagonist in contemporary design, breaking away from the traditional image of classic material used especially for floors.
A special note should be added to the backlit stone. Several companies presented backlit elements and walls, which are becoming increasingly used solutions by architects and designers. The peculiarity of this year is that not only onyxes have been used, as is generally the case, but also marble and travertine, which reduced to a minimum thickness or worked with holes and special textures become suitable for this type of lighting.