Solid marble design, elegance brought to light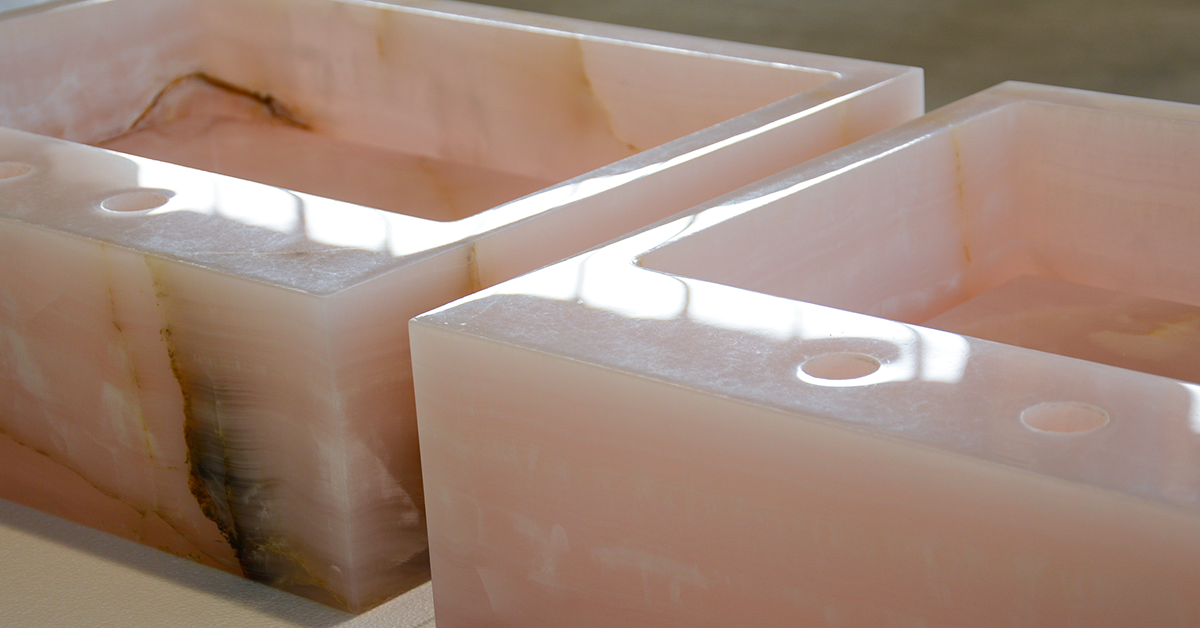 The beauty of marble consists in its mix of colours, textures and unique veins. If the slabs already give emotions and unique effects, the marble finds its maximum expression in the solid version, bringing all its beauty in full continuity in 3 dimensions.
No assembly, no joints, for elegance without interruptions.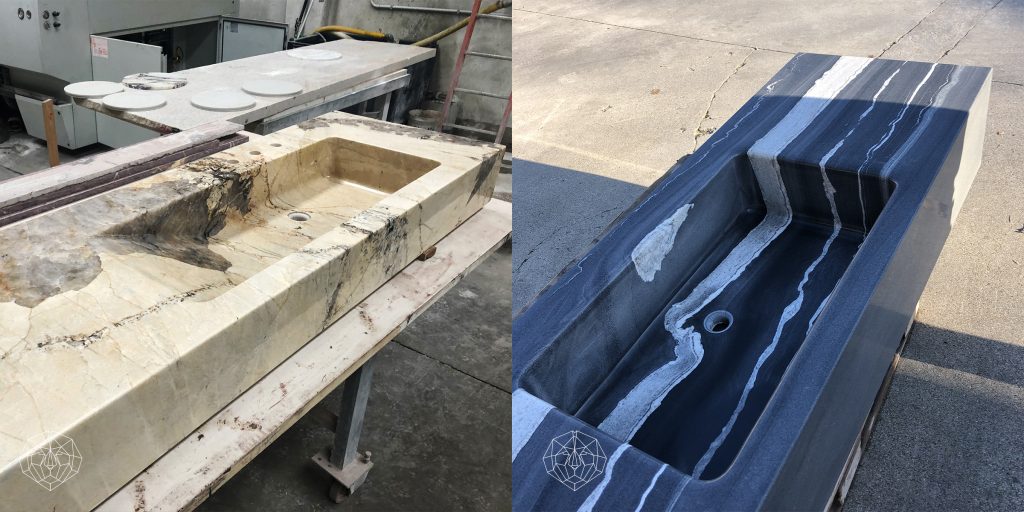 Lavelli in quarzite Patagonia e granito Copacabana.
From the block to solid marble design
It starts from a single block of marble, with a consistent thickness. The solid piece is worked according to the project starting from the rough block. The inside of the stone can be seen as it really is only once "carved" so everything rely on the experience of the stone mason who selects the piece in the quarry it for his own purposes.
In the picture: Cutting phase of the pink onyx block for the realization of a solid marble bathtub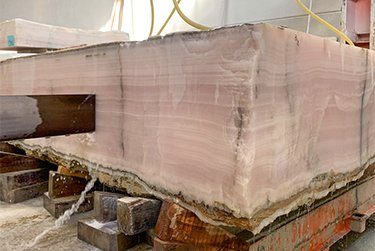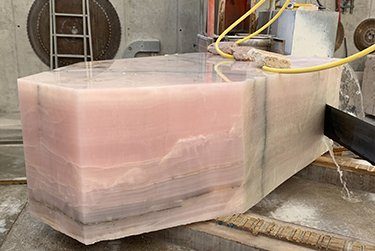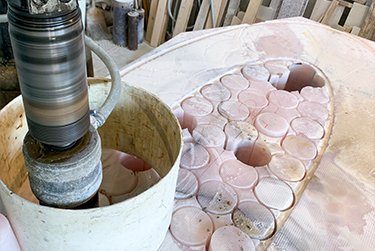 Furthermore, a discerning eye is needed. The eye of a man who knows where to carve the block in line with the position of the veins and keeping in mind any defects of the material. As you can imagine, if you are wrong there is no going back and the final aesthetic result is kept until the last.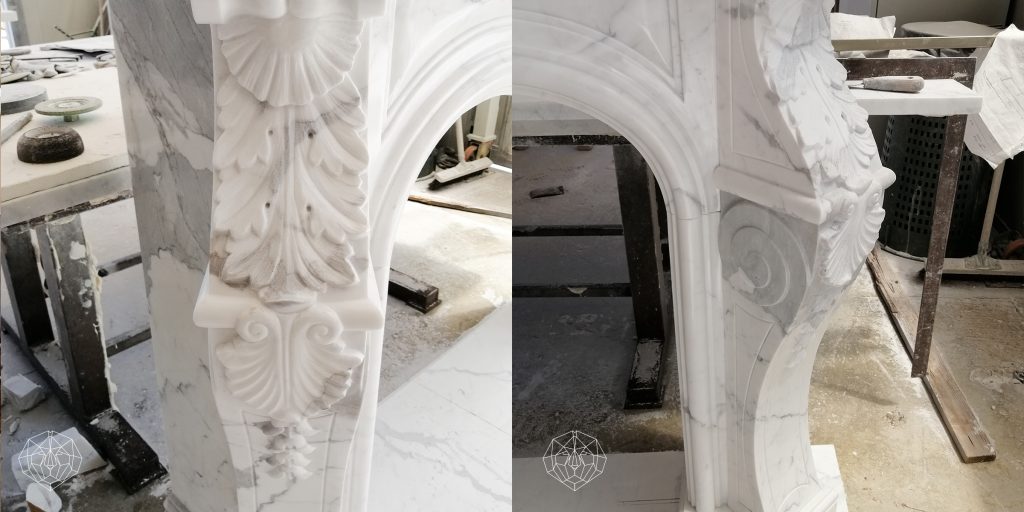 Inlaid details of a Statuary marble fireplace
The process is simple, as did the ancient masters of classical sculpture: the blocks of marble cut to size begin to be milled, piece by piece, according to the characteristics and sizes required.
In the picture: Milling of the pink onyx block for the realization of a solid marble bathtub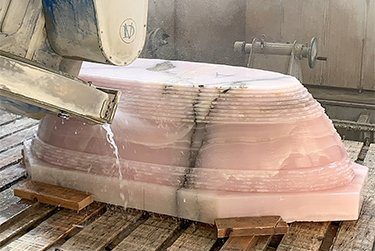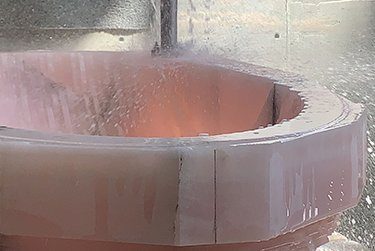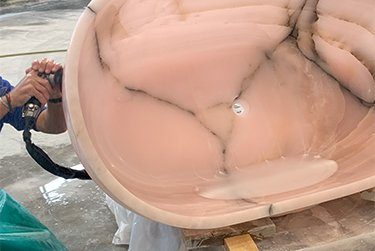 It is, therefore, a real excavation of the block through latest generation technologies, which allow to empty the volume of all the excess material with increasing levels of precision.
Once the desired shape is obtained, one proceeds with the necessary finish to ensure the sought-after aesthetic result, but also the maximum resistance to scratches, stains, surface liquids. There are several treatments available, we talk about it here.
In the picture: Detail of the solid pink onyx bathtub after finishing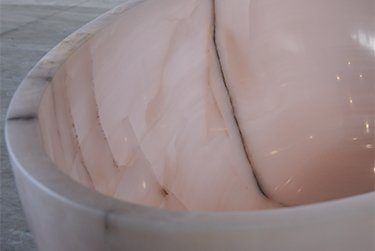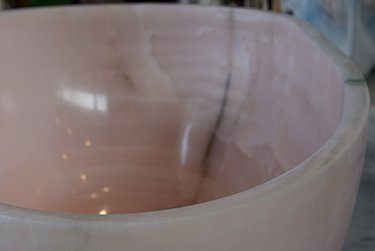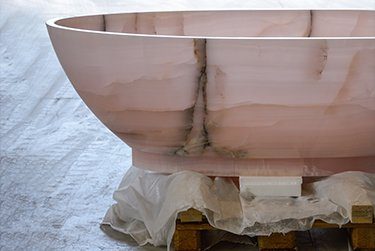 Solid marble, too heavy?
Since it is a process that starts from solid material and therefore free of assemblies, normally the weight of the finished product will be consistent compared to lightened marble. Nevertheless, with certain techniques it is possible to remove part of the material without compromising the aesthetic performance and resistance of the final product, whether it is a sink, a bathtub, a kitchen top or other decorative elements.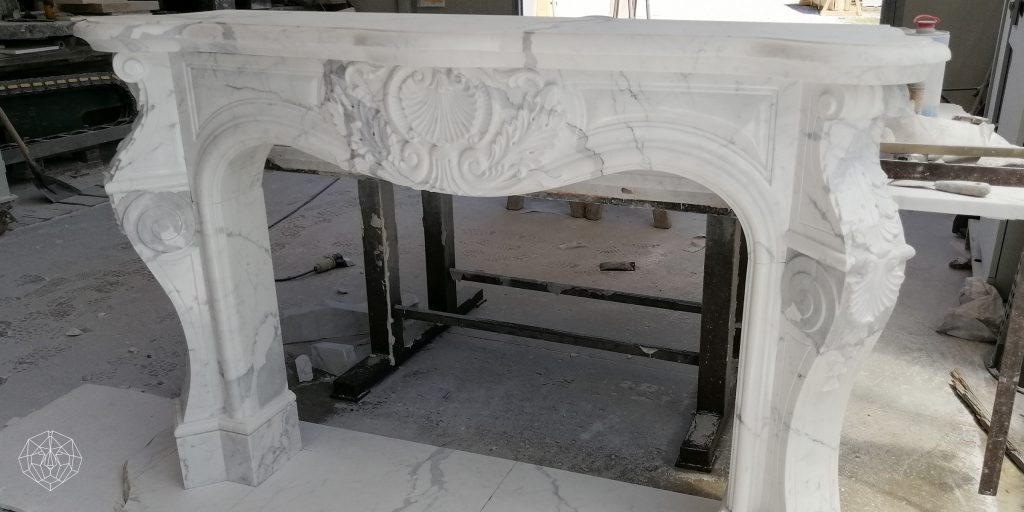 Statuary marble fireplace with inlaid details
Now that you have got to know this natural stone, are you ready to meet its beauty? Access the online stock and let yourself be carried away by our selection of marbles from all over the world.