The use of marble in interior design, between classic and contemporary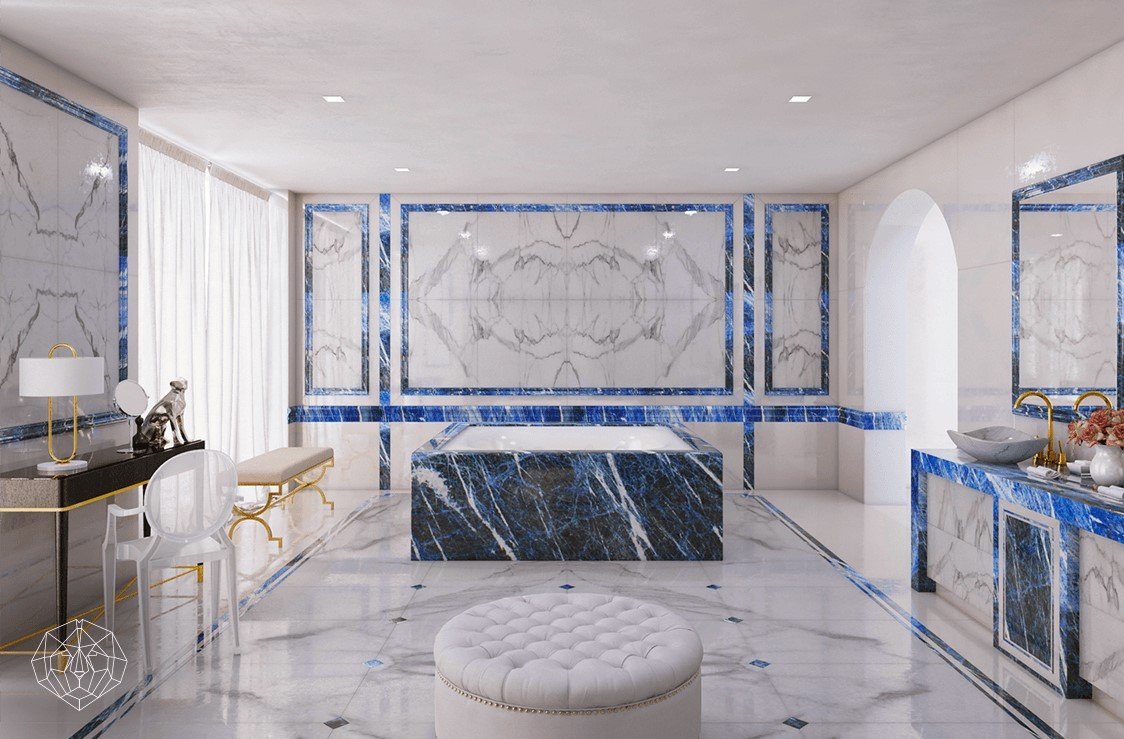 Until recently, marble was the first choice for classic uses, while for minimal and contemporary design, other materials has been preferred, easier to process and replicate.
Today, thanks to the combination between ancient and modern, this is no longer the case: new technologies and CNC machinery that allow slabs to be processed with hight precision, together with contemporary interpretations of natural stones, have finally opened the doors to new destinations of use that see marble as the protagonist or co-protagonist.
If the timeless elegance of this material has remained intact, its great versatility has only recently been discovered. In fact, marble is able to give a touch of classy to any room: even just the insertion of finishes or the presence of marble furnishings will make the difference.
If in the large surfaces it gives its best, naturally thanks to the complexity of the veins and the chromatic depth, marble has found (or rather, rediscovered) a new meaning in three-dimensionality, conquering relevance in furnishing accessories and in objects. If the weight of the material could once represent an obstacle, the modern solutions of lightened marble make it even easier to apply. In other words, as with an Armani suit, you can never go wrong with marble.
A bath of eternity
An intimate, private place that reminds to the refinement and care.
Here the marble rediscovers the classic taste of the floors and walls, while with an extra touch in the finishes and inlays it offers new possibilities of interpretation. The wide variety of colours allows you to play with shapes and geometries from the most traditional to contemporary ones, from cold to warm shades.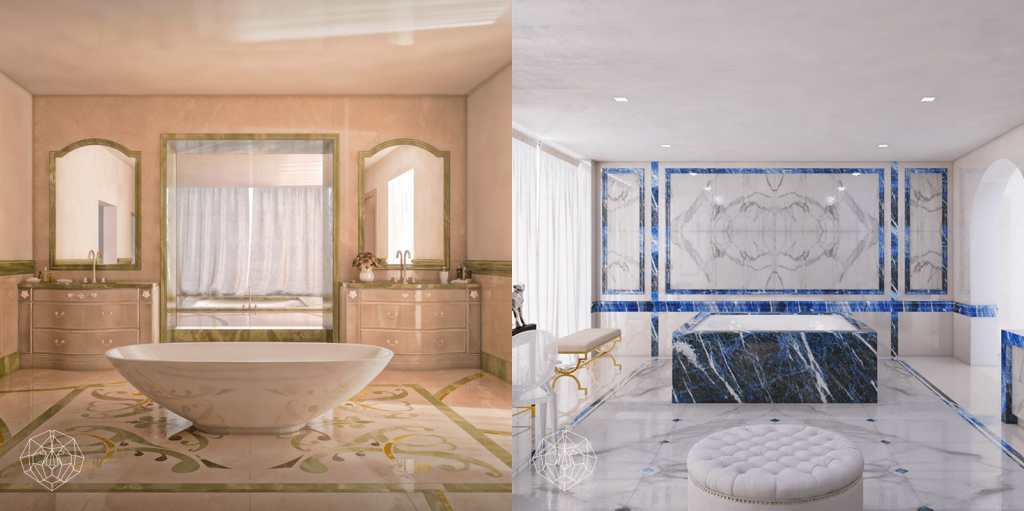 In addition to cladding for walls and showers, it is the processing starting from the blocks that, once sculpted, hollowed and turned, give life to washbasins and tubs, vanity tops and furnishing accessories.
Especially for the bathroom, almost all of the elements can be made with this material, then choosing according to preferences regarding colour, shape and finish.
The characteristics of the material will give the environment an eternal and absolute elegance.
Resistance to time, trends and usage 
Always used also in the kitchen, due to its chromatic characteristics and its wear resistance, it is suitable for both modern and classic settings.
The wide range of colours, veins and shades make a marble kitchen always elegant and refined, whether it is used for an island or peninsula in solid marble, or for finishing walls, niches and furniture.
If the concern is the possibility that it gets stained or damaged, the finishes come to our aid, together with the treatments developed for these weary destinations.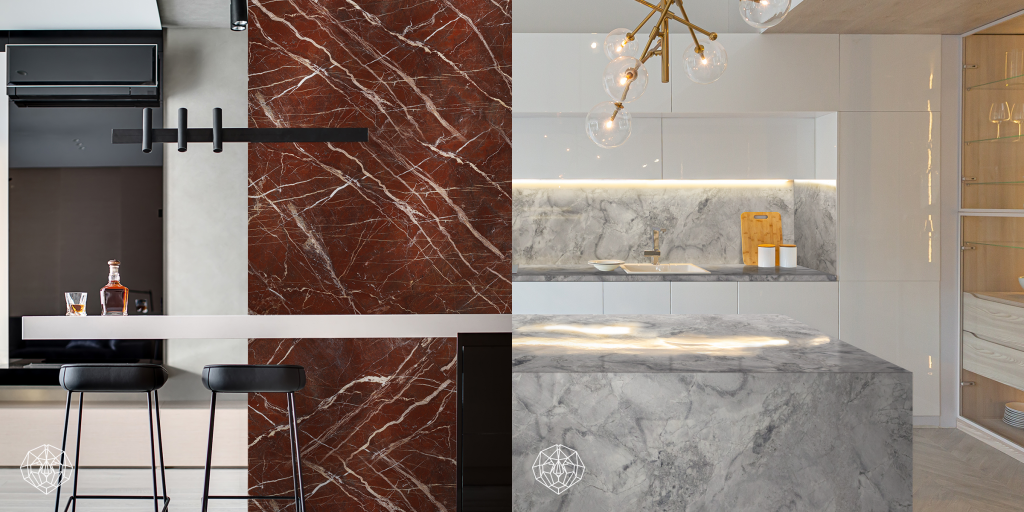 Living: elegance to be fully experienced
From one floor to another, we return to one of the areas where traditionally marble has always been unrivalled: living areas and workspaces. When used in stairs, columns and walls, marble gives rooms new brightness, elegance and giving the illusion of greater spaciousness. In the classic versions we find it enhanced in large book-matches, it can cover even larger sizes in the modular interpretation of the material.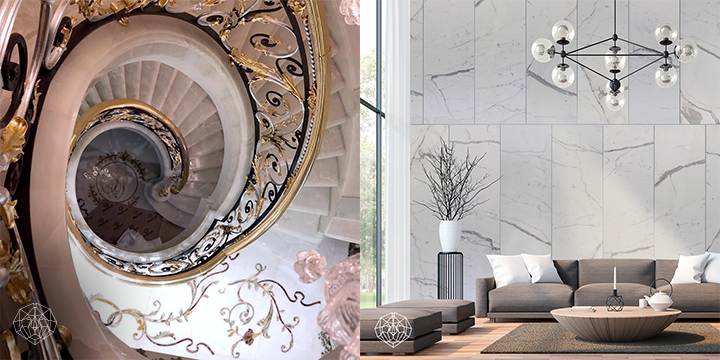 For their part, unique and refined furniture and furnishing accessories enrich the spaces with an original touch thanks to its incredible shades and chromatic veins. In fact, marble is widely used for tables and coffee tables, consoles and shelves, but also for accessories and finishing of furniture and ornaments.
Furthermore, thanks to the backlit marble, it is possible to create scenographic effects of great impact on walls, tops and floors.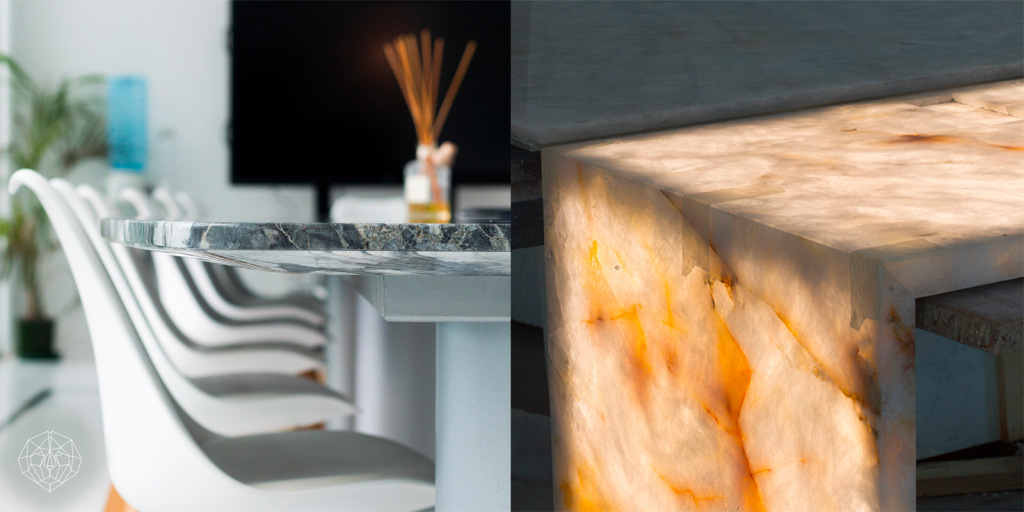 If you want to find out more about the use of marble for your interior designs, visit the interior design page in our websinte and contact us for advice on your project.